Take the ouch out of waxing!
Do you find waxing painful? Is your skin irritated and red after waxing?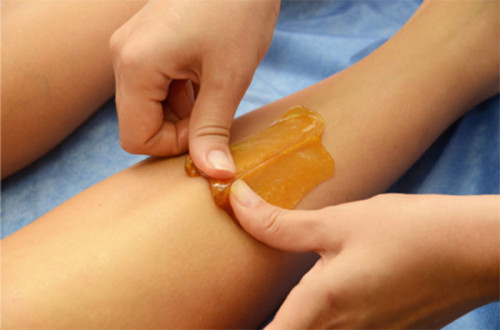 Our goal at Aru is to make you as comfortable as possible every visit. That's not always easy when it comes to waxing, 😉 but we have found a way.
We now offer the very popular hard wax for your most sensitive areas. (face, Brazilian, bikini and underarm)
Hard wax is left on to harden around the hair and not your skin, whereas soft wax sticks to the skin and hair alike. When you pull hard wax off your skin, only the hair is uprooted and not the skin, resulting in a much more painless experience and far less irritation to your skin.
We would love you to experience a much gentler option to hair removal. Try it today, you will never go back to standard waxing!