Relax your mind and body, while we indulge your soul with our selection of luxurious spa packages. Choose from your favourite services and spend …
Read more
Indulge in a moment of pampering in Aru's hair salon and let a professional hair stylist assist you to achieve the perfect look for your style. Hair …
Read more
Join our mailing list and receive a special gift today!
Get our welcome gift by submitting your email.
More news
3 May 2018
Aru's VIP Luxe-Lift Event, sponsered by SwissLine.
Select VIP's can join us for "Beauty Boudoir", an evening of skincare science featuring the ALL NEW Luxe-Lift by SwissLine! Wednesday, May 9th 6pm to 8pm only. Come and experience an exclusive evening of glamour and science with our SwissLine Skincare Specialist, Chantal Barratt. Discover Swissline's new LUXE-LIFT Creams, while we provide you with a professional skincare analysis. Learn what skincare is right for your skin and why. Have all of your questions answered by our industry leading specialists and experience a tailored skincare regime just for you! Special gifts and discounts will also be available. This event is 1 night only and limited to only 10 spots. We will reserve spaces on a first come, first served basis,…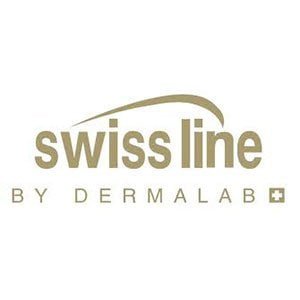 2 May 2018
May 2018 Newsletter
May Specials and Mother's Day Ideas. Mother's Day is just 2 weeks away, mark your calendar for Sunday, May 13! For most of us, our Mom is the person that puts herself before others and rarely does she take time for herself, to indulge in pampering and much needed relaxation! ❤ This year share some quality time with your Mom in the spa and show her your love and appreciation with one of our select Spa Packages. At Aru, we are dedicating the month of May to our Moms and celebrating them all month long. Please join us with your Mom! Appointments in and around Mother's Day week always fill early, so be sure to call us now to book in. And remember... If you are unable to come…
3 Apr 2018
April 2018 Newsletter
Spring ☀ Into Aru! April has arrived and the spring season is upon us. Finally, spring is here! Spring is a season that represents change. The trees and flowers are blooming, birds are singing, and the weather is beginning to warm. Much like the change in seasons, our skin experiences a great deal of change at this time of year. It often results in very dry skin or the production of excess oil. Regardless of how your skin reacts, at this time of year it is very important to change how you care for it. But don't worry our skin care professionals can help guide you! Visit us at Aru and let us help bring the balance back to your skin and body.…
6 Mar 2018
March 2018 Newsletter
☀ It's March and We Are Getting Ready For Spring! ☀ Spring is just around the corner! ☀ This month we are focusing on getting you ready for spring. So get out the wax, get your toes ready and get your facial done! We will have you in tip-top shape and ready to enjoy the sunshine! Contact Aru Spa and Salon. Come in for ANY Waxing Service and get the 2nd at 50% off! Get spring ready with this great deal on Waxing Services! Spring is around the corner and that means the sun will be showing itself a little more. As the weather warms we tend to expose more skin, but don't forget to take care of your winter growth first.😉 Book…
I would just like to say that I find your spa gives the best, relaxing facials EVER! I just hate it when my facial is over! Thanks for another wonderful experience at your spa. I'll be back!
The Aru staff made my Wedding day so special. Everyone was so kind and accommodating, you all really went out of your way to make me and my brides maids feel so special! Thank you so much for a memorable day!
Aru is my new favourite spa. I felt so relaxed and really enjoyed the glass of wine, it was a nice touch. My massage and facial was the best spa experience I have had.
I had the most wonderful Massage at Aru! Such a beautiful place and so relaxing. You have (hands down) the best steam room around.
Thank you for another great hair cut. My husband loves the new style... I have received so many compliments!
I come from Vancouver just to get my hair done at Aru. Everyone is always so kind and I am just thrilled with my hair style! It's so worth the drive out.
Join our mailing list and receive a special gift today!
Get our welcome gift by submitting your email.
ABOUT ARU SPA AND SALON
Our White Rock Spa and Hair Salon is near located a few minutes from the beach and only 45 minutes from Vancouver, BC. ARU: (ah'roo) - Japanese - 'to be' or 'live'. Inspired by traditional healing philosophies, Aru is dedicated to educating you on how to take care of your well-being. Our treatments are founded upon eastern philosophies that focus on restoring harmony and balance to your mind and body.
At Aru you will be treated to services intended to enhance your outer beauty but equally important, our Therapists are committed to treating your inner spirit, leaving you feeling refreshed, rejuvenated and completely pampered. At Aru we believe that in order for us to truly shine we need to take care of the person inside.
Best Surrey Spa and Hair Salon
We have a winner! Results are in from the recent Surrey Spa award winners. Aru would like to thank the readers of the Now for voting us as the best Day Spa in Surrey and best Hair Salons in Surrey. In addition the readers have voted Aru Spa and Salon the top place to go for Massage in Surrey. Thank you!!!
WHITE ROCK SPA AND HAIR SALON
The Spa and Salon at Aru is a beautiful sanctuary to relax your mind, body & soul. Visit Aru Spa & Salon in White Rock and escape into relaxation! Aru is in a central location and easily accessible from most of the BC Lower Mainland including Surrey, Delta, Langley and Vancouver. Aru offers a full range of day spa services and hair salon treatments including Hot Stone Massages, Manicures, Pedicures, Spa Facials, Relaxation Massage, RMT, Waxing, a Hair Salon for Hair Cuts and Colour. All in one beautifully serene, zen-inspired setting.
Aru is the premier boutique spa & hair salon in the White Rock, South Surrey area. We are dedicated to providing guests with a flawless service experience. From the moment you walk through our door, our team will ensure your comfort right until you depart our facility. We are truly dedicated to a high level of service at our day spa and Salon.
Visit us on 152nd Street and 20th Avenue in South Surrey, just 2 minutes from White Rock Beach. Aru Spa is truly - "your place to be". Voted best hair salons surrey bc & best white rock spas for 6 years!
Vancouver Spa Escape, in S. Surrey.
Our Vancouver Spa Escape is a great experience! A perfect break from the hustle of Vancouver, relax with a spa day at Aru Spa and Salon. The Vancouver Spa Escape Package will leave you feeling like you just got back from vacation, it's the perfect remedy.
Our spa Concierge can customize the perfect package in the price range that best suits you. Ask our concierge for our Vancouver Spa Escape service and they can arrange your day of massage and other spa services at Aru Spa and Salon.
If you would like to continue your day in South Surrey or White Rock, our concierge can arrange an evening at one of White Rock's great restaurants, an overnight stay at a romantic bed and breakfast and even transportation to and from Vancouver. Let us take care of you!
White Rock Salon - Hair and Spa
We are proud to mention that Aru has been voted best White Rock Salon 7 times! Don't just take our word for it see for yourself. Book in for a free consultation in our hair salon anytime. Our hair stylists will go over the perfect hair colour or hair cut for your personal style prior to committing. We want you to be sure that we are the right salon for you.
Hair salon services including cuts, colours, Japanese straightening, shampoos, hair extensions and makeup. We also do a complete list of spa services including massage and body treatments, manicures, pedicures, facials, waxing, registered massage therapy RMT, hydrotherapy and more 
In our treatments we use top quality hair, body and face products including Phytomer, Swiss Line, Shu Uemera, Kerastase and Jane Iredale. In addition, all products can be purchased in-store as well. Call our White Rock Spa and White Rock salon today, you'll be glad you did!
MASSAGE
Aru wins best massage in the Penninsula! We would like to thank all of our guests for selecting us as the best massage and best White Rock spas! With many choices for massage, we are very grateful that you have selected us. We take a lot of pride in our massage treatments and spend a lot of time learning and expanding our knowledge.
Award Winning Massage
We offer a variety of different styles, from relaxation, warm stone and RMT to some more unique styles such as Thai Stem Massage. If you have yet to try our massages, we can assure you that you will not be disappointed! Be sure to arrive 30 minutes early for your massage, so you can take advantage of our complimentary aromatherapy steam rooms. We look forward to hosting you in our Withe Rock Spa!
Spa Gift Cards and Instant Online Gift Certificates
Vancouver Spa Gift Certificates, White Rock Spa, Surrey, Langley and Delta BC.
Aru Spa and Salon gift cards, and instant online gift certificates are a special gift for Christmas, Mother's Day, Birthday, Anniversary or any other celebration or holiday. Gift Cards come beautifully wrapped and can be purchased for any spa or hair salon services. Just stop by Aru and we will have you in and out in minutes with your special gift!
If you need a gift in a hurry we also have instant online spa and hair salon gift certificates available. Instant online gift certificates can be purchased right from your computer and emailed or printed from your home! Visit the premier White Rock spa today!