Surrey Spas – Which is the best?
It is very important to consider a few key factors. Is sanitization a top priority for the spa? Are all therapists licensed? How is their health board record? Is the spa designed in a way that provides a relaxing environment? Do they provide all of the amenities that we expect from a great spa? Do the have a steam room, showers, lockers, products to use with your visit, etc.. Does the spa provide a high level of service every time?
Well after much research, (and yes I did have to visit many spas, multiple times… rough job) I can tell you that I found my stand out favourite out of all Surrey Spas.
After Visiting Aru Spa and Salon on multiple occasions, I was consistently pleased with the entire visit each and every time. The design is immaculate, the place is kept very clean and after grilling my therapists throughout my services, I can tell yo that their sanitation practices are top notch. Most of all their staff was very professional and extremely helpful anytime I asked questions. I would highly recommend that you consider giving them a try. Aru Spa and Salon is in South Surrey on 152nd street near 20th Avenue.
Their website is at  www.aruspa.com
[divider type="divider-9″]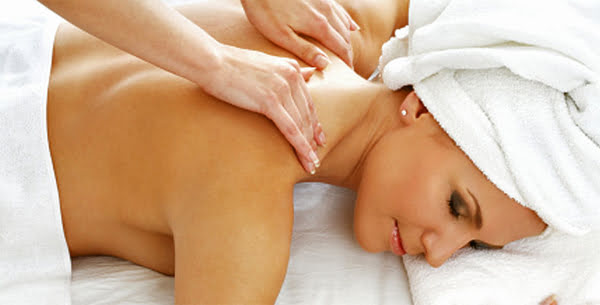 The Best Surrey Spas
The best Surrey spas are the perfect place for a relaxing getaway. When you visit a great Surrey spa, you will be treated to the best massages, as well as a variety of other quality services such as facials, manicures, pedicures, hair removal, and tanning. You can choose to indulge in one of these services or make a full day of it. Massage packages are highly recommended as a supreme form of relaxation. Just allow the experts at your favourite Surrey spa, massage away your tension as you relax under their expert hands.
Aru Spa and Salon in Surrey is a great getaway location for spa parties and weddings. Whether it is a girls' night, a mother daughter weekend, or a special occasion, the talented experts at this Surrey spa will take care of your every need. Get a relaxing manicure and pedicure with your mom for Mother's Day! Gather up the ladies for a spa weekend for a special massage and facials as an alternative to a bachelorette party. Lose yourself in a variety of relaxing services before your wedding. The professionals at Aru Spa and Salon will take all the stress away by creating that perfect look for your special day.
Aru also specializes in hair styling and coloring, as well as hair extensions and hair cuts. The salon professionals at Aru will make your hair look brilliant – better than you've ever expected. They can cut and color your hair, or style it for any special occasion, all while you relax in picturesque and peaceful surroundings. You can also plan a romantic spa weekend in their Surrey spa with your significant other. Relax with side-by-side couples massages. Pamper yourselves with spa treatments for him and her, then continue your vacation at a nearby hotel. If your partner would rather relax by playing golf, treat yourself to a spa day while he plays a few rounds.
All of the spa services are performed with the utmost care and attention. Each professional working at the spa is licensed and trained to provide you with the best service available. From makeup artists to nail technicians, massage therapists to hair removal specialists, look no further to find the highest quality professionals of any spa.
Whether you're looking for a relaxing solo experience, a party with friends, or a getaway with someone you love, Try my favourite out of all Surrey spas, Aru Spa and Salon. Book your preferred services today. Don't wait! Treat yourself today!
Aru Spa and Salon has been voted best massage in Surrey for 5 years!