I've been dying to share my experience with Lash Lift. Before I do, a little context first.
For those of you who don't know me, I am part Asian, and the part of me that is Asian are my lashes. 😜 I have lashes that are straight, not very long and fall downward from my lash line.
Even when I curl them, they just fall and once I was introduced to a lash curler, it has been a must-HAVE in my make-up arsenal. Even then the curl isn't as close to the lash line as I'd like…and they curl to a 90 degree angle! But I can finally get rid of it, as I have been introduced to my new favourite must-DO service… Lash Lift!
Check it out!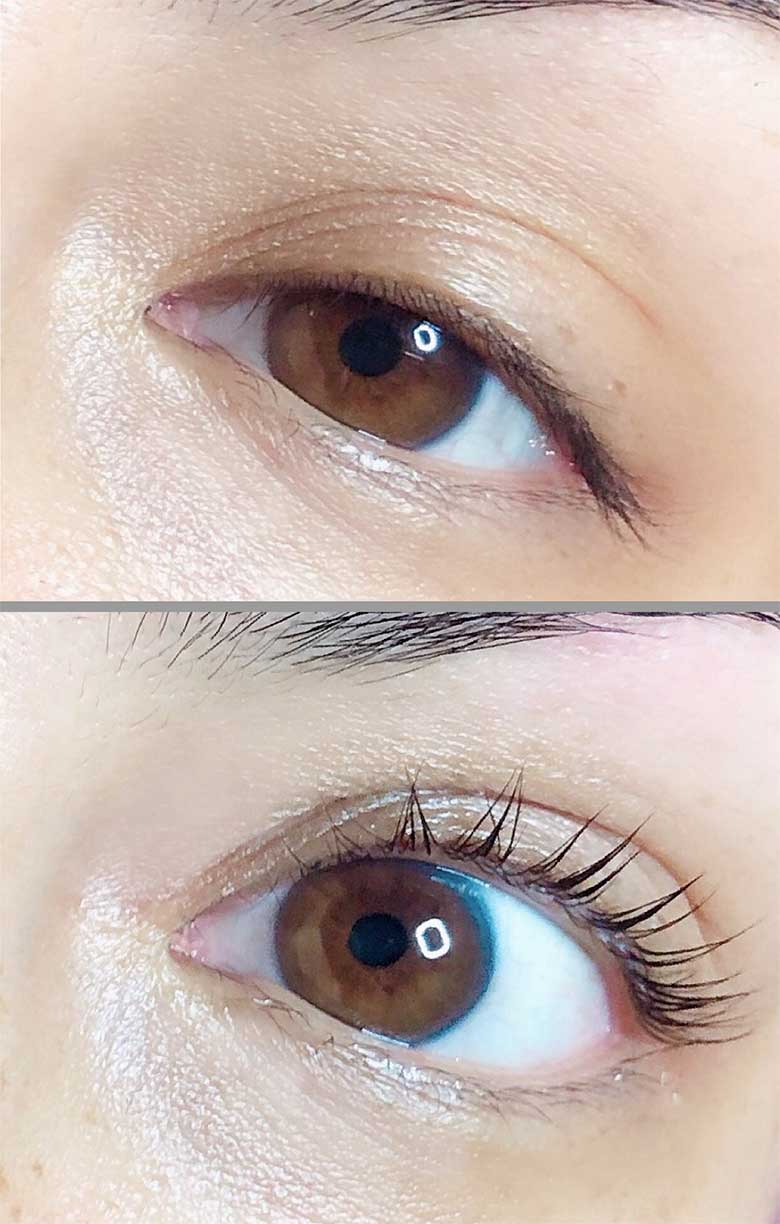 For almost two decades I have been on the hunt for the best lash curler, mascara, strengthening, lengthening and volumizing products. I needed something that would assist me in achieving a voluminous, curled lash. And, it's not that I gave up.
I just put my focus on other aspects of my eyes and accepted that my lashes will "never" be what I want them to be!
If you missed our last post you can find it here. Soft Wax vs Hard Wax.
What exactly is Lash Lift?
I have never been a good candidate for lash extensions. I rub my eyes and I sleep on my side – plus, I don't have the time to have them installed. And then…I had a Lash Lift service done and it has changed my life!
That seems super dramatic! But if you are someone like me who's struggle is real when it comes to their lashes, you will appreciate this service. I am excited to share the results with all my Aru-bian Queens!
What is a Lash Lift, you ask? Simply put, it is like a perm for your lashes. We use the product from Sugarlash Pro and the product, when applied correctly and by a certified lash technician (like we have on our team) gives you a nice shape upward and a realistic curl.
There is no preparation necessary – just show up as you! You can consult with the technician and they can customize the results to your needs. I preferred to have my lashes fan out and I informed my tech that I will be wearing mascara on the daily.
Learn more about Keratin Lash Lift here.
I won't bore you with the details of the Lash Lift service but here are the Cole's Notes version of the service, which (usually) takes one hour to complete:
Glue lashes down to a silicone shield.
Apply a perming solution and leave on for 6-12 minutes depending on your hair type.
Apply a setting solution.
Finally apply a nourishing solution to add moisture back in the lashes.
And voila, your lashes are permed!.
How Long Does Lash Lift Last?
This treatment should last about 6-8 weeks. We recommend our clients come back for a redo at the 8-week mark. However that all depends on how quickly your lashes grow.
You need to refrain from washing around your eyes and applying mascara within 24 hours of having the service done. Let the products do their job! The wait is worth it! This is the most low maintenance lash enhancing service!
I wake up and my eyes look bright and awake, all because of my Lash Lift!
Queens, I can't express to you enough how excited I am about my lashes. When I'm doing my make-up and it comes to the part where I apply mascara, the first-world decision I get to make is – "do I want to use a lengthening or volumizing mascara today?"
So yes, Lash Lift please!
---
If you want to learn more about Lash Lift or any of our Lashes & Brows Services click here to see the full menu. Lashes & Brows