The first day of Summer is just a couple weeks away, which mark a couple of important dates.
First, the school year is nearly over, so don't forget to reward your children's teachers with a well deserved gift. Give them the gift of perfect relaxation with an Aru Spa Gift Card! Stop by today to get yours.
The second important date is Father's Day! Father's Day is in a couple of weeks, so be sure to show Dad your appreciation and send him into Aru for some relaxation!
Now, here are this months specials…
Would you like to have thick, dark, long lashes that beautifully curve upwards? Well now you can!
Enhance your own lashes with our nourishing Keratin Lift and Tint! No curler, no mascara needed! No extensions, just your own natural lashes. Lasts 6-8 weeks. Wake up ready to go!.. The difference is amazing!
Book in for this amazing Lash Lift during March for only $89. (reg. $105)
Plus, you can add a Lash Tint for only $10 but only until the end of March!
CONTACT US NOW >>
End of the School Year – Teacher Gift Idea!
Many of our clients have young families with kids coming to the end of their school year. In our family, our children's teachers do such a great job of of guiding them and giving them the tools to grow. So, each year we show our appreciation to both our kids teachers with Gift Cards to Aru.
Show your appreciation to your children teachers with an Aru Gift Card! Give the gift of perfect relaxation!
If you have teachers like ours in your life and you are looking for a thoughtful gift to express your appreciation as the school year comes to an end, please stop by and pick up a Gift Card to Aru Spa today.
CONTACT US NOW >>
Are you looking for the perfect date idea?
Bring out the romance in our exclusive Couple's Room where you and your partner will cozy up on side-by-side heated massage tables for soothing Full-Body Exfoliations.
Then follow path of rose petals to our private and very romantic Japanese Bath, filled with essential oils and aromatic red rose petals.
Then return to the heated massage tables for side-by-side Relaxation Massages. Retire to our Eastern inspired Relaxation Lounge and relax with a cup of green tea.
Japanese Experience for Couples • 2 Hours – $399
Book this ultra romantic spa package now, limited space available.
CONTACT US NOW >>
Signature Manicure & Pedicure Special.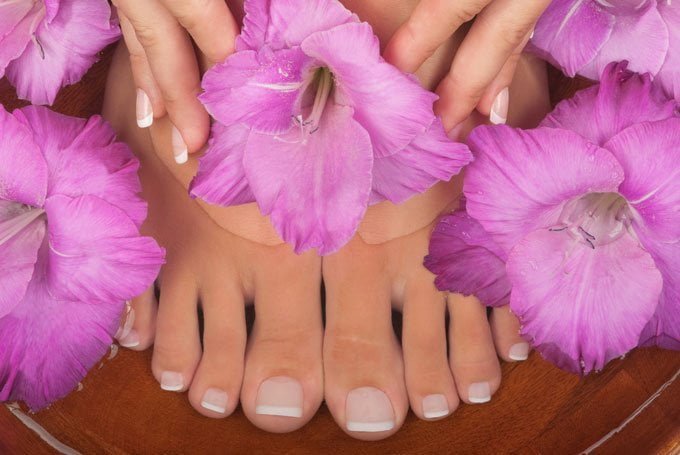 The change of seasons from winter to spring, not only brings changes in our skin but also in our foot wear… open toed shoes! 😉 Show off those toes, protect your feet and nurture your skin at Aru.
Enjoy our relaxing Signature Manicure & Signature Pedicure, A true spa Manicure and Pedicure! Our Aru Signature Manicure includes nail care, exfoliation, paraffin treatment, a relaxing hand, arm and shoulder massage and polish application, followed by an Aru Signature Pedicure… Beginning with an aromatic foot soak, followed by nail care, foot exfoliation, paraffin treatment, lower leg & arm massage, and polish application.
Full Price $129 (save $10) only $119
CONTACT US NOW >>
Father's Day Gift Certificates Available Now!
Aru Gift Cards Make a Great Father's Day Gift!
Give Dad the greatest gift and one that he surely needs… a little time to relax and unwind with an Aru Spa and Salon Gift Card!
Let him choose from a variety of our Massage services, relax in our steam room and more!
Aru Gift Cards can be purchased in-Store or our E-Cards can be purchased online and instantly emailed or printed, right from the comfort of your home!
CONTACT US NOW >>