The first day of Summer is just a couple weeks away, which mark a couple of important dates.
First, the school year is nearly over, so don't forget to reward your children's teachers with a well deserved gift. Give them the gift of perfect relaxation with an Aru Spa Gift Card! Stop by today to get yours.
The second important date is Father's Day! This year it falls on Sunday, June 18th. Be sure to show Dad your appreciation and send him into Aru for some relaxation!
Now, here are this months specials…
Are you looking for the perfect date idea?
Bring out the romance in our exclusive Couple's Room where you and your partner will cozy up on side-by-side heated massage tables for soothing Full-Body Exfoliations.
Then follow path of rose petals to our private and very romantic Japanese Bath, filled with essential oils and aromatic red rose petals.
Then return to the heated massage tables for side-by-side Relaxation Massages. Retire to our Eastern inspired Relaxation Lounge and relax with a cup of green tea.
Japanese Experience for Couples • 2 Hours – $399
Book this ultra romantic spa package now, limited space available.
CONTACT US NOW >>
Signature Manicure & Pedicure Special.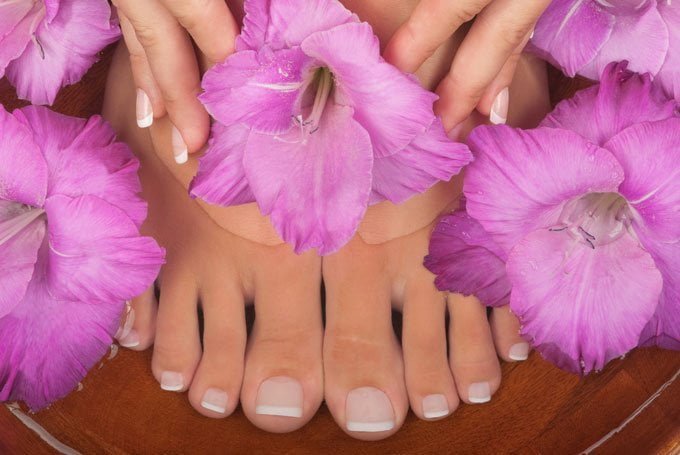 The change of seasons from winter to spring, not only brings changes in our skin but also in our foot wear… open toed shoes! 😉 Show off those toes, protect your feet and nurture your skin at Aru.
Enjoy our relaxing Signature Manicure & Signature Pedicure, A true spa Manicure and Pedicure! Our Aru Signature Manicure includes nail care, exfoliation, a relaxing hand, arm and shoulder massage and polish application, followed by an Aru Signature Pedicure… Beginning with an aromatic foot soak, followed by nail care, foot exfoliation, lower leg & arm massage, and polish application.
Full Price $135 (save $10) only $125
As and added bonus you get to choose a FREE paraffin treatment for either your hands or your feet! ($10 Value, FREE)
CONTACT US NOW >>
Get A FREE Paraffin Upgrade With ANY Signature Manicure OR Pedicure!
When you book our Signature Manicure OR Signature Pedicure at regular price, we will give you a Paraffin Treatment for FREE!! Book either of these Signature services and experience the soft silky skin that only a Paraffin Treatment can deliver!
*This offer is valid until June 30, 2017.
*Must mention this promotion at time of booking.
CONTACT US NOW >>
Microblading – Eyebrows.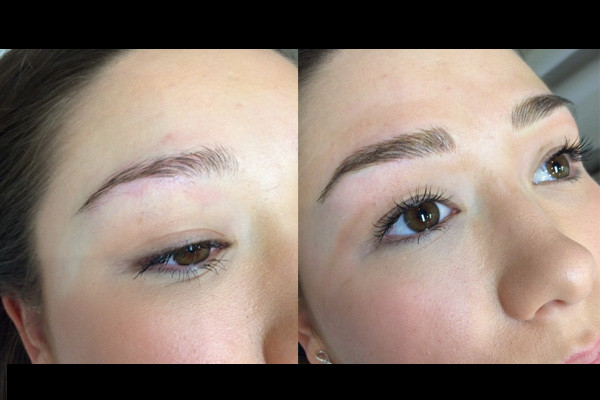 Our Microblading Eyebrow service is a micro-pigmenting technique that turns sparse uneven eyebrows into gorgeous fully symmetrical and completely natural looking eyebrows. You can get full eyebrows with perfect arches that will elegantly frame your eyes.
This technique is not like the block tattooing of the past. Microblading mimics the natural look of individual brow hairs and can be customized to your preferred look.
*Summer Special – Book now and you will get our summer special rate of only $399. This service is regular $499. SAVE $100!!!
Until June 30th only. This special has limited spaces available and once spaces are full it will return to regular price. No rain cheques.
CONTACT US NOW >>
Father's Day Gift Certificates Available Now!
Aru Gift Cards Make a Great Father's Day Gift!
Give Dad the greatest gift and one that he surely needs… a little time to relax and unwind with an Aru Spa and Salon Gift Card!
Let him choose from a variety of our Massage services, relax in our steam room and more!
Aru Gift Cards can be purchased in-Store or our E-Cards can be purchased online and instantly emailed or printed, right from the comfort of your home!
CONTACT US NOW >>