Each and every year our clients express how much they love receiving Aru Gift Cards from their loved ones at Christmas. After all who doesn't love some special time to do nothing but relax? This year we have included a little extra $$ to go along with your Aru Gift Card purchases.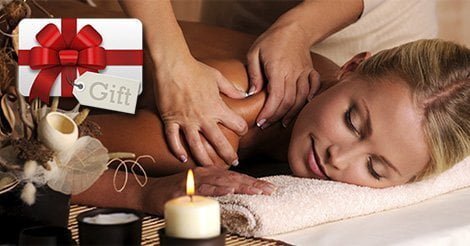 It's the best time to buy Aru gift cards. Right now and until Christmas we are giving away $50 with every $250 Gift Card Purchase. You get a 20% bonus on your purchase!
Your $250 purchase can be split up into multiple gift cards if you like and you will still get your $50 at no extra charge. You are welcome to gift the extra $50 or maybe even keep it for yourself! it's up to you!
Let's make the gift buying process super easy this year. If you want 5 x $50 Aru Gift Cards for everyone on your list, we can split them up and you will actually receive 6 x $50 Aru Spa Gift Cards if you include the one we are giving you for FREE!
Also if you would like more than $250, we are giving $50 for every $250. So if you purchase $500 we will give you an extra $100 FREE, and so on!
You won't find a better deal this Christmas, So come to Aru and get your Christmas shopping done in one shot!
If all the chaos and shopping seem too much for you, don't forget that we offer a simple way to buy Aru Gift Certificates online and you can email them or print them right from home.
Online Aru Gift Certificates are incredibly simple. Try it now.