December is here and that means it's time to decorate for Christmas! We love this time of year at Aru and our team has been working hard to make the spa and salon feel festive for the Christmas season.
Here is a picture of a beautiful holiday display in the salon.
Just before we get to the specials… a quick note for everyone.
Our Gift Cards are a very popular gift at Christmas time. Make sure your significant others know exactly what to get you this year by letting them know, "All I Want For Christmas is an Aru Spa and Salon Gift Card!" This year we are giving away 10 x $50 Aru Spa and Salon Gift Cards for Christmas. Everyone is eligible to enter the contest, keep reading below for details.
This Christmas we are giving away 10 x $50 Aru Gift Cards. Everyone is eligible and no purchase necessary.
To enter, simply copy and paste the following to your Facebook timeline and you are automatically entered to win. Multiple entries are OK but only if posted on separate days. Limit 1 entry per day.
** copy and paste the following **
All I want for Christmas is an Aru Spa and Salon Gift Card! #AruChristmas https://www.aruspa.com/instant-gift-certificates/
** end **
Just before you press "POST" on Facebook – Check in to Aru Spa and Salon so we can track your entry.
But be ready, someone may actually get you an Aru Gift Card for Christmas!! Winners will be selected on Christmas Day.
CONTACT US NOW >>
Book any Massage during the month of December and we will give you an extra 15 minutes for Free! *excluding RMT
Come in from the cold and relax in the warmth of Aru while you enjoy your choice of Massage! Book any Massage from our selection and we will will increase the length of your Massage by 15 minutes. Who doesn't need MORE time to relax?
This offer is valid for all massages on our menu except for RMT Massages. For example, choose our popular 90 minute Warm Stone Massage and we will give you 105 minutes of Warm Stone Bliss at no extra charge! Be sure to come in early and enjoy our complimentary Steam Rooms!
*Must mention the promo when booking.
CONTACT US NOW >>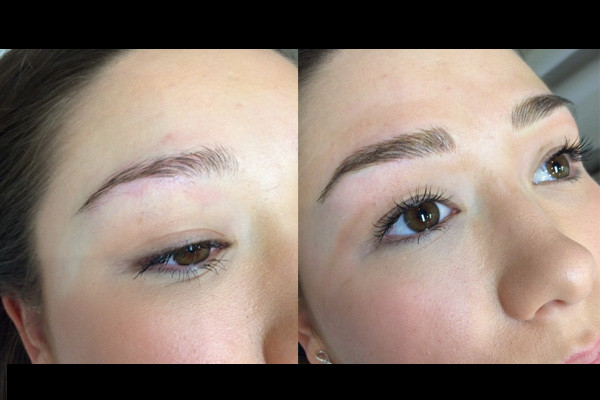 Now you can get perfect Eye Brows and save $50 at the same time.
Microblading is the latest trend in the world of permanent makeup. It is a form of eyebrow tattooing that is done by means of manually implanting pigment into the skin to create "life-like" hair strokes. For anyone suffering hair loss from chemotherapy or alopecia to someone who just is looking for a change, it gives endless options to creating a brow shape that may not be achievable through just waxing.
Book a consultation to see if Microblading is right for you. Consultations are free and can be booked anytime. Call us today.
Your Microblading Eye Brow  service will include;
• 1st Consultation
• Microblading Appointment
• Followup / Touchup Appointment
This service retails at $450 and is on sale for December for just $399.
Get perfect eyebrows everyday with no more makeup! Call us now.
CONTACT US NOW >>
Looking for the perfect gift? Everyone loves getting the gift of relaxation for Christmas and now there is even more reason.
From now until Christmas we are giving away $50FREE  with every $250 Gift Card purchase!
This offer is only available in-store. Simply visit Aru anytime before Christmas for your Gift Card purchase and we will award every $250 purchase with an additional $50.
CONTACT US NOW >>
Aru Gift Cards Make a Great Gift!
Give a great gift for any occasion… a little time to relax and unwind with an Aru Spa and Salon Gift Card!
Aru Gift Cards can be purchased in-Store or our E-Cards can be purchased online and instantly emailed or printed, right from the comfort of your home!
CONTACT US NOW >>