What a summer it has been here in South Surrey. We hope that you have had an opportunity to enjoy some of the great events that have been taking place around the community, including last weekend's Sea Festival in White Rock. It sure was a great time this year. 
There is only about a month left before school starts so be sure to get the most out of August and get your appointments booked with us early, we will fill up fast. 
Relax and check out theses summer ending specials.
Back By Popular Demand – $49 Signature Pedicure
Summer brings out the most beautiful open-toed shoes but remember to make sure your toes and feet are just as beautiful. Keep your feet in perfect condition throughout this summer with our Aru Signature Pedicure. For the month of August you can experience an Aru Signature Pedicure for only $49 (reg. $70) when you book it with a Signature Facial or any 60 & 90-minute Massage.
Be sure to mention this promo when booking. Offer expires Aug. 31, 2015.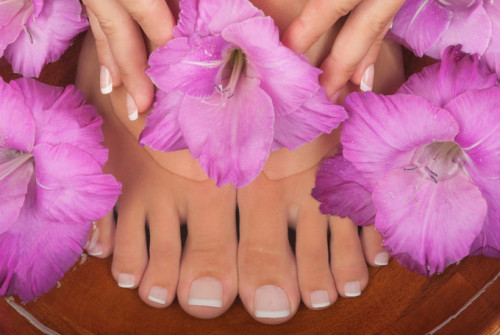 AHA Peels – Buy 5 Get 1 Free

The effects of time and sun exposure eventually leads to unwanted fine lines, wrinkles and dry patches. Collagen elastin also begins to diminish, leading to thinner, less elastic and sagging skin. 

AHA Peels are are designed reverse these effects by resurfacing and tightening the skin, resulting in the reduction of superficial wrinkles and dry patches. AHA peels are also great to treat sun damage and acne scars. Now when you buy 5 AHA Peels you get the 6th one complimentary.

Hair Botox Is The Hottest New Craze
Hair Botox is the latest generation of miracle traitement, natural and organic non keratin smoothing system that has the added ability to restructure badly damaged hair; helps stop hair loss and controls oily and dry scalp.
The hair Botox treatment is gentle, super fast and 100% free of formaldehyde and/or formaldehyde derivatives. Hair Botox is safe to use on the most delicate bleached hair to the most resistant virgin hair.
The results are simply amazing. Try it today and see for yourself.
Signature Facial and Mineral Makeup Package

Get yourself ready for the end of summer with our popular Signature Facial and finish with some great makeup techniques and product to bring you up to date!
Signature Facial, Make-Up Lesson and $35 towards Jane Iredale Makeup for only $169 until August 31, 2015. (save $70)
This package includes a $35 credit towards the purchase of Jane Iredale Makeup products. Your credit must be used on the same day as your services.